Tuesday, December 25, 2018
Thursday, December 6, 2018
Today we did something very fun - we did an HOUR of CODE! The students did an hour of coding and they did so great! I heard different students say, "this is so fun!" You can continue to do it at home as well. Here's the link: http://studio.code.org/sections/DRKMMN A password was sent home today, so the students can use that!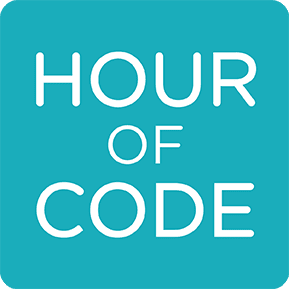 This Week:
Reading: We learned about prediction! It was so fun to read a book and think and guess, "What is going to happen next?'
Writing: We finished up our HOW TO books today! We will read them next week to our classmates. I will save the book for the Student Led Conference folder and the students can show the parents then!
These are just a few of the wonderful pieces!!
Math: We are learning some great additions strategies such as counting on, using a number line, and using doubles facts! Please make sure your child has memorized the doubles facts to 10!
Bible: We are learning about the Christmas story this week. We are using envelopes with some pictures in it to help tell the story. We are enjoying singing the Christmas program songs as we learn the stories!
Science
: We are learning about animals. We thought "
I wonder how some animal parents help their young group up?" We read some books and wrote in our Wonder Journals.
Friday - 12/14 12:30 Dismissal and Christmas Party! (No lunch served in the cafeteria)
This week, our room mom, Mrs. McPhillips sent out and email for our Christmas party! Thanks to all the parents who already responded! I'm looking forward to some yummy food!! If you haven't yet, and you want to provide some food, please RSVP to the sign up website! 日本語の説明はここをクリック
Sometimes, students provide a tiny gift for their classmates, you don't have to do it at all, but if you would like to, please make sure it's a little gift and one for every students in the class. (We have 20 students). But again, it is not necessary, just something fun some kids like to do!
This is our schedule for Friday's party:
11:00- Parents arrive, play some games and do a craft together
12:00 - Play one more game, pass out gifts, clean up.
12:15 - Get ready to go home
All families are welcome to come!
Spelling Words:
boy, boys, dog, dogs, tent, tents, box, boxes, about, how
Bible Memory Verse:
"Glory to God in the highest, and on earth peace to men on whom his favor rests." Luke 2:14
1/7 (Monday)
- Back to School for teachers and students
1/14 (Monday)-
Teacher Observation & Kite Day - more details on Monday!